People using it
gvSIG Fonsagua is being used in the municipalities of Marcovia and San Francisco de Coray, Honduras.
Mireia Carreras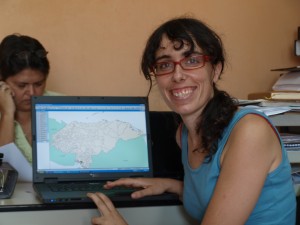 After finishing her degree on Industrial Engineering, she focused her career on cooperation for development. As voluntary she had collaborated in several projects related to water and sanitation managed by the NGO Enxeñería Sen Fronteiras Galicia.
From 2005, she has been visiting, and finally setting up, in Salvador and Honduras as an aid worker. Along her collaboration in several projects with Enginyeria Sense Fronteres, she has used an innovative methodology to gather information and analyzing the water issues in rural communities from an integral point of view.
That experience allowed her to asses which tools were necessaries to improve how the processes were being done. Her role in the development of gvSIG Fonsagua was to unify all the requirements from local NGOs and helping to design the new tool.
Margen Barahona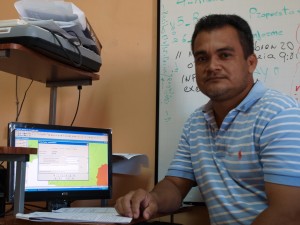 Agronomist engineer, previously to join the international development project codenamed «Fonsagua», he had worked for more than 15 years in sugarcane, maize farmings and ranching. As civil servant, his administrative role, helped him to know the inhabitants of the areas where he worked and develop an understanding of what were the problems they had related to water and sanitation.
As technician for Fonsagua project, his tasks are related to manage the "Plan de Gestión Integral del Recurso Hídrico". Earlier in 2010, he participated in a serie of workshops to use gvSIG-Fonsagua application. With no previous experience using a GIS tool, he now uses the tool to manage the data collected from meetings within the communities, processing the information and generate some viable proposal.
José Valentín Lamelas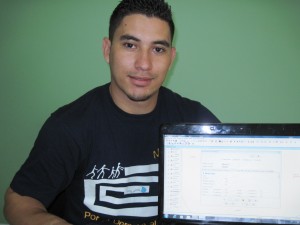 José valentín lamelas is a Civil Engineer working with the NGO "Save the Children Honduras" (SCH), within the program Fonsagua in the municipality of San Francisco de Coray. His work was related to introduce the information gathered into the system, process it and monitoring and evaluate the requisites for further developments. Now, he is responsible for generating the information needed for the plan by using gvSIG Fonsagua.