gvSIG Fonsagua explained
gvSIG Fonsagua application is useful to plan water proposals in order to solve the water access in a area.
In other words, gvSIG Fonsagua application integrates in an unique tool the capabilities for users to gather, analyse and get information in the context of water and sanitation programs.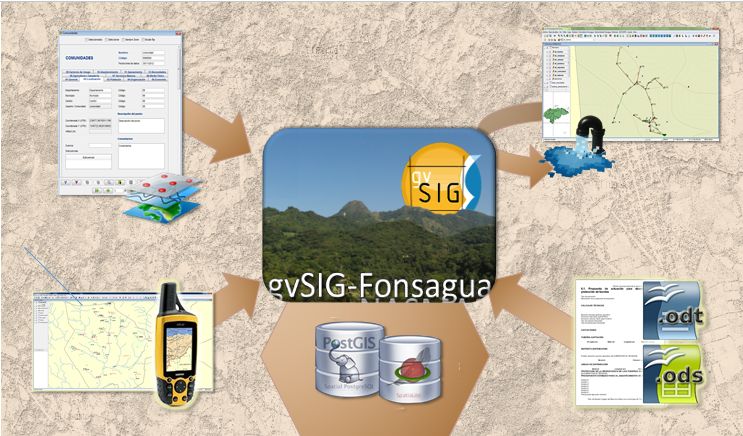 By using gvSIG software as a platform to develop on and adding to it new functionalities, the users of the new application, named gvSIG Fonsagua, have improved the way they did the process. The application allow them to:
1. Import GPS WayPoints in an automated way.
2. Introducing data collected in field through personalized forms.
3. Designing and calculating Hydraulic Network.
4. Printing built-in queries and reports.
5. Store the information in SHP and SQLite.
6. Using all the capabilities available in a GIS application.